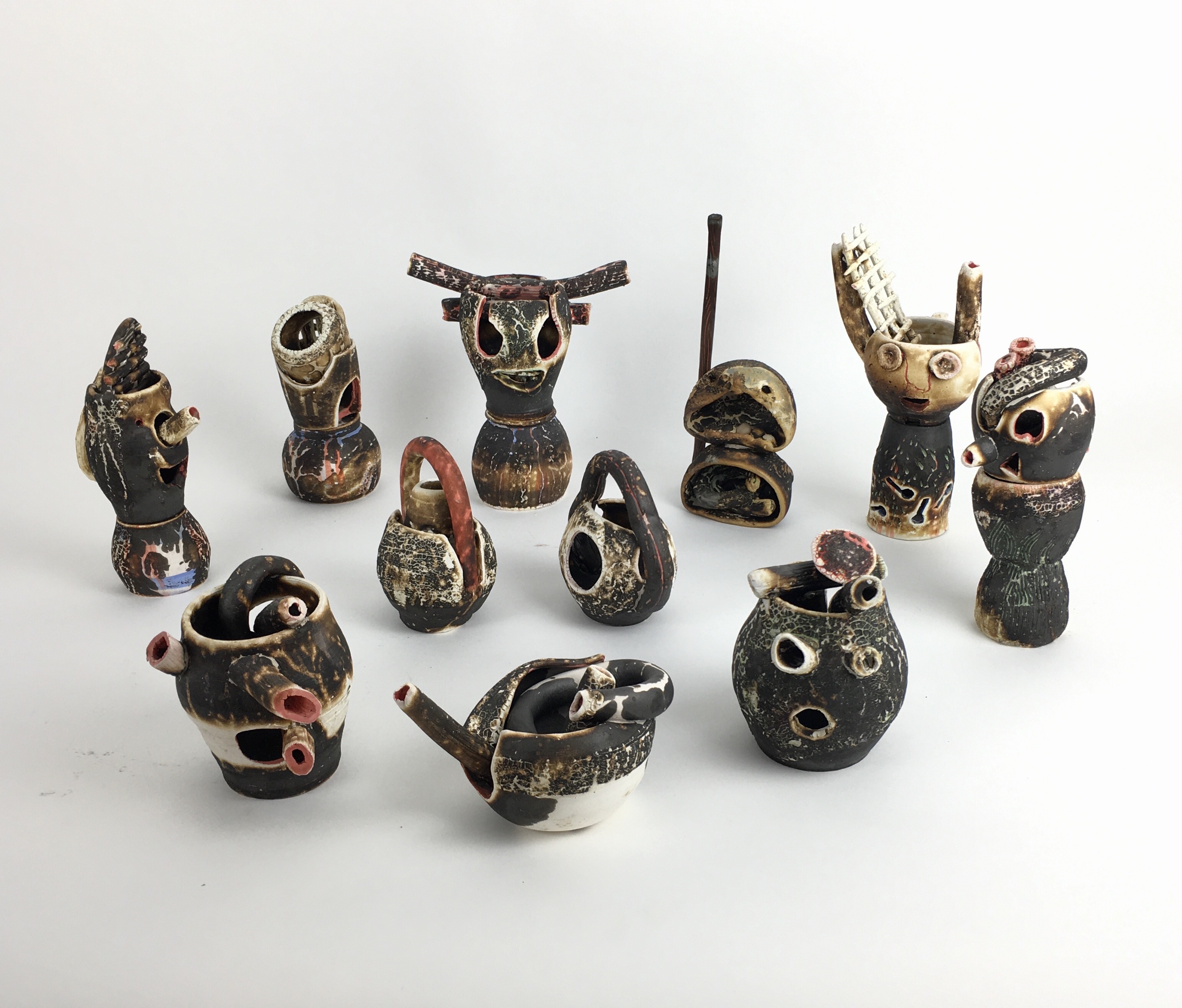 A new solo show Irja Boden provides visitors with to Amos Eno Gallery with an array of ceramic artworks to reflect upon in "Fractured Light," on view through April 18, 2021. Boden knows ceramic processes inside and out, exploring a variety of methods in this exciting show of stacked ceramic artwork. In sculptures such as "Phantom Vessel 03" and "Phantom Vessel 06," there are delightful cascades of color that rush along the surfaces of each vessel, with stacked components at times combining harmoniously, while at other meeting points, divulging wildly. Abstract sculpture has rarely been so exciting, as the artist makes a new decision at every turn and with each new work: to glaze or not to glaze, to etch and carve along the surface or to leave the edges glossy and smooth.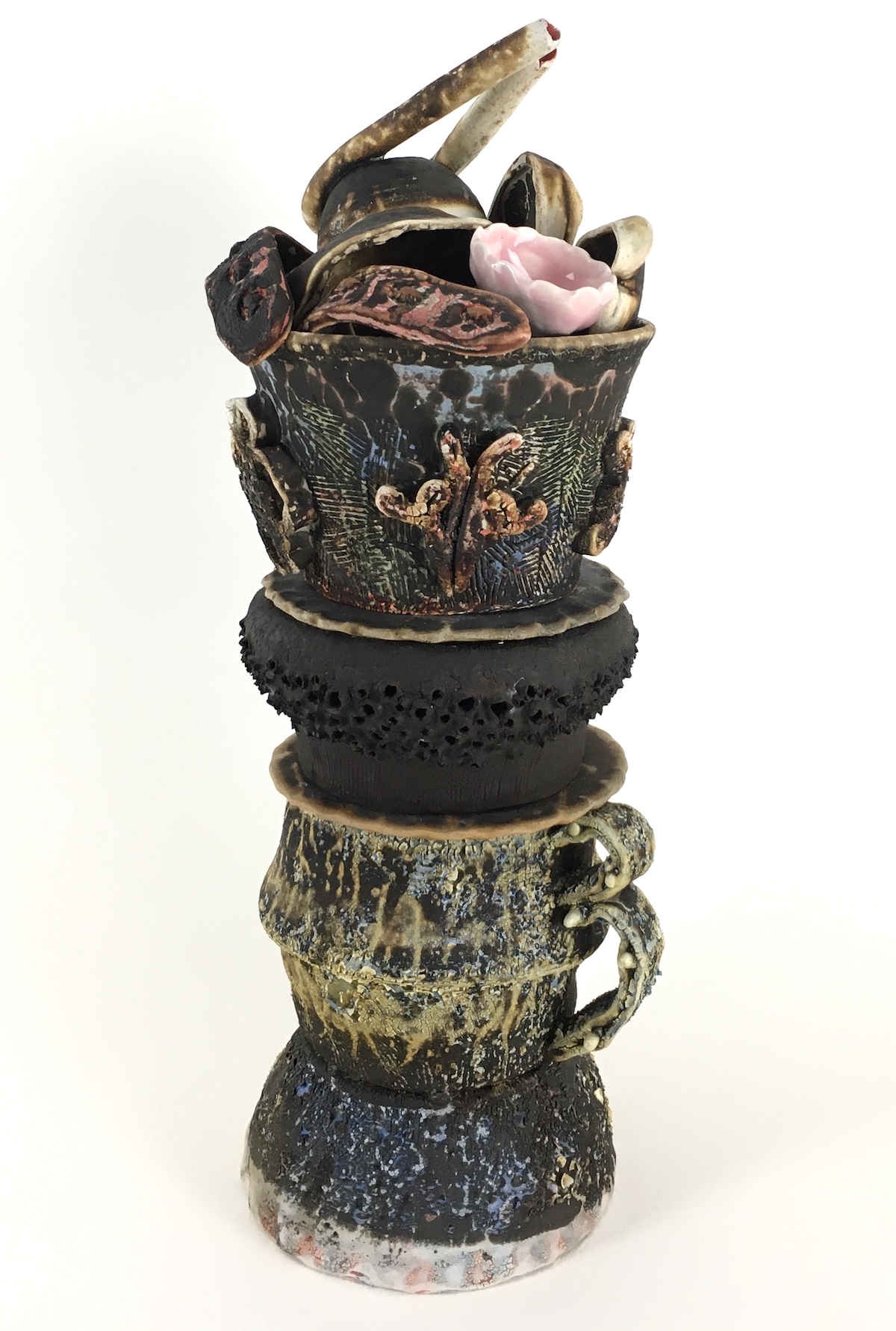 Perhaps most exciting is "Symposium": an installation of small ceramic works each shorter than 12" which were created using a specialized process requiring multiple days' worth of preparation and firings. Boden reflects, "I have been trying my hand at alternative firing techniques...this one is called "Obvara" and relies on a fermented brew, containing flour, yeast and sugar." The artist is clearly no stranger to experimentation, and it shows in the interesting arrangements of elements permeating this work in particular. Rounded surfaces curve against formal linear elements which jut out to create abstract faces or bodies in these anthropomorphic yet ambiguous compositions.
Boden also remarks that her series is meant to convey the impressions that memories leave, as imprints, on our psyche. "We all carry memories with us," notes Boden. "Objects, memories, feelings that we carry with us: even if they break in transit, we should still love them."
Fractured Light: new works by Irja Boden is on view through Sunday, April 18th at Amos Eno Gallery, 56 Bogart St in Brooklyn, NY.